A milk carton that changes its color to indicate the freshness of its content.

The world needs this more than it does many things that currently exist.
Right, last one. I promise 😛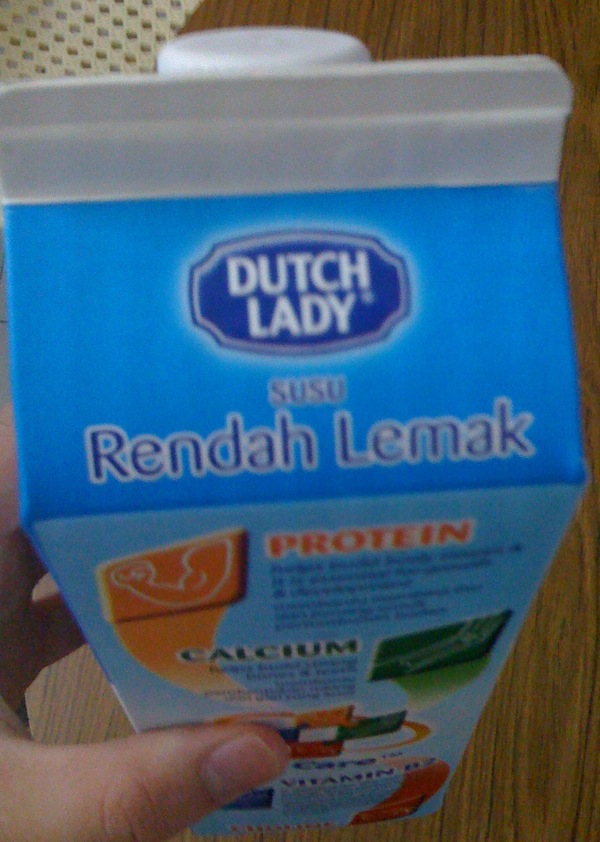 So, what you're looking at there is a carton of my new favourite milk. Unfortunately, it's only available in Malaysia, but that's okay, because we have more than enough of the real thing down here in Tassie anyway! 😛
So in case you're wondering, it is very tasty (somewhat similarly to the real thing). It's also got protein, calcium, and all the vitamin B2 stuff to make you feel all good inside!
There's just something about dutch women in general, actually – blonde hair and blue eyes can be *stunning* when put together in the right combinations… Mmm. 😛
But I digress – surely there'll be more on that later. Either that, or follow me on twitter to read more. I can't guarantee how much dutch/blonde related tweets there will be, as my blog and twitter are both fully exposed to the public, but like @beaugiles put it – "tweeting with protected updates is like streaking while covering your privates. It's not fun!"
Right you are. Dutch ladies for the win. 😛