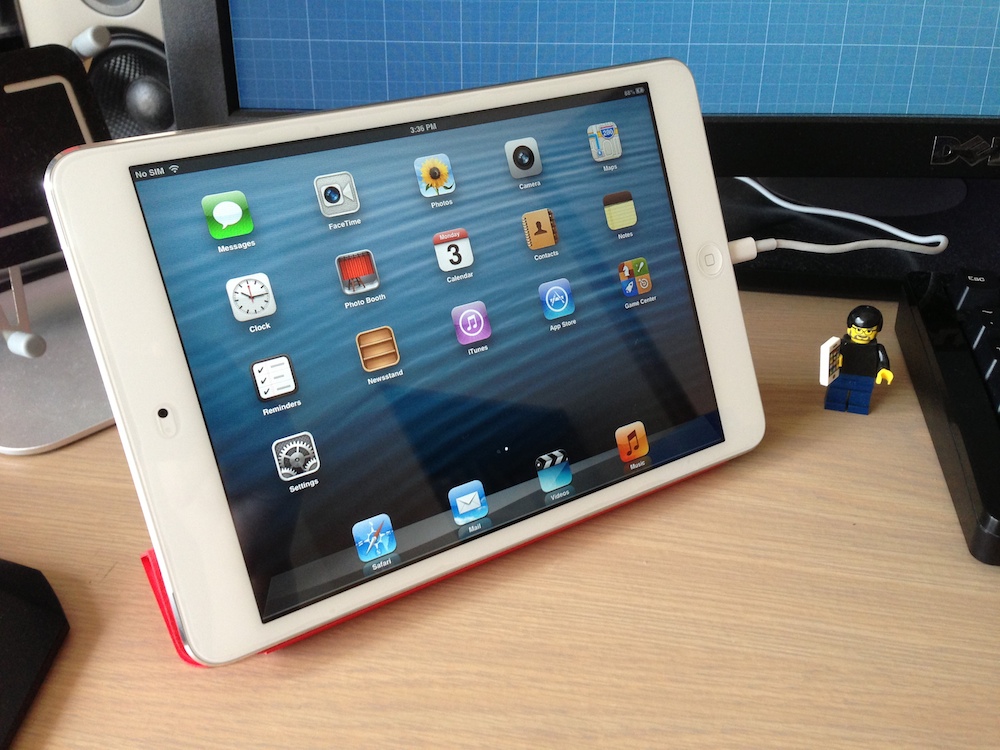 I have this weird thing where I'll keep a tab open for days, weeks, even months, if there's something even potentially interesting that I can't deal with right now, but want to do something with eventually. Before you ask, yes, I have heard of bookmarks, but ask any nerd and they'll tell you they do a similar thing with their browser tabs. It's not uncommon to have umpteen tabs open at any one time — and of all the stuff I have backed up, I'd be pretty devastated if I lost all my tabs. I could potentially get them back, but that involves trawling through days, maybe even weeks of internet history.  When you visit as many websites as I do, it's hard to tell what you had open as a tab and what you were merely browsing out of curiosity.
But I digress. I've had two tabs open for close to a year now, and as much as I've wanted to write something substantial about the iPad mini, there just isn't anything worth writing about. Not because the iPad mini is boring or anything, but because I just haven't been inspired to write anything worth publishing. Because when it comes down to it, the iPad just isn't as interesting as the HP TouchPad was, back in the day. WebOS was just so bad and so good at the same time, you know?
I've owned an iPad mini since it was first released around this time last year. It wasn't my first tablet, but it is my first iPad. I honestly don't have anything else to say about it that hasn't been said elsewhere, but with the new iPad Air coming out riding on the coat tails of the iPad mini, I thought I'd take a moment to write about how I've been using it.
I think the most telling thing about the iPad is that it hasn't replaced my computer. That's telling because I see a lot of older, mature folk replace their clunky Dells with futuristic, touch-enabled iPads, even if they don't run the same programs as their old computer used to. Why? I'm not sure, exactly, but at a guess, it has something to do with how intuitive Apple has made iOS (and then turned everything upside down with iOS 7, but that's for another time).
But as much as I enjoy using the iPad, it hasn't replaced my computer. If all I'm doing is light web browsing and catching up on my Instapaper backlog, then sure, I'll pick up the iPad over the MacBook Pro any day; the iPad is lighter, has a much longer battery life, and lets me concentrate on one thing at a time, for the most part. It's kind of like the Kindle, in that regard. For everything else, there's the Mac: for switching between any of my umpteen open tabs, writing content into browser text boxes, and doing any other kind of serious work.
I tried writing one of the MacTalk daily news posts on my iPad mini one time, and while it was OK, the software keyboard really hindered the process by needing to switch between the various keyboards to access special characters. I could have worked around the issue by using a hardware keyboard or using an app that offered an extra row of characters, but that would have required a little extra preparation on my part, something I wasn't able to do at the time.