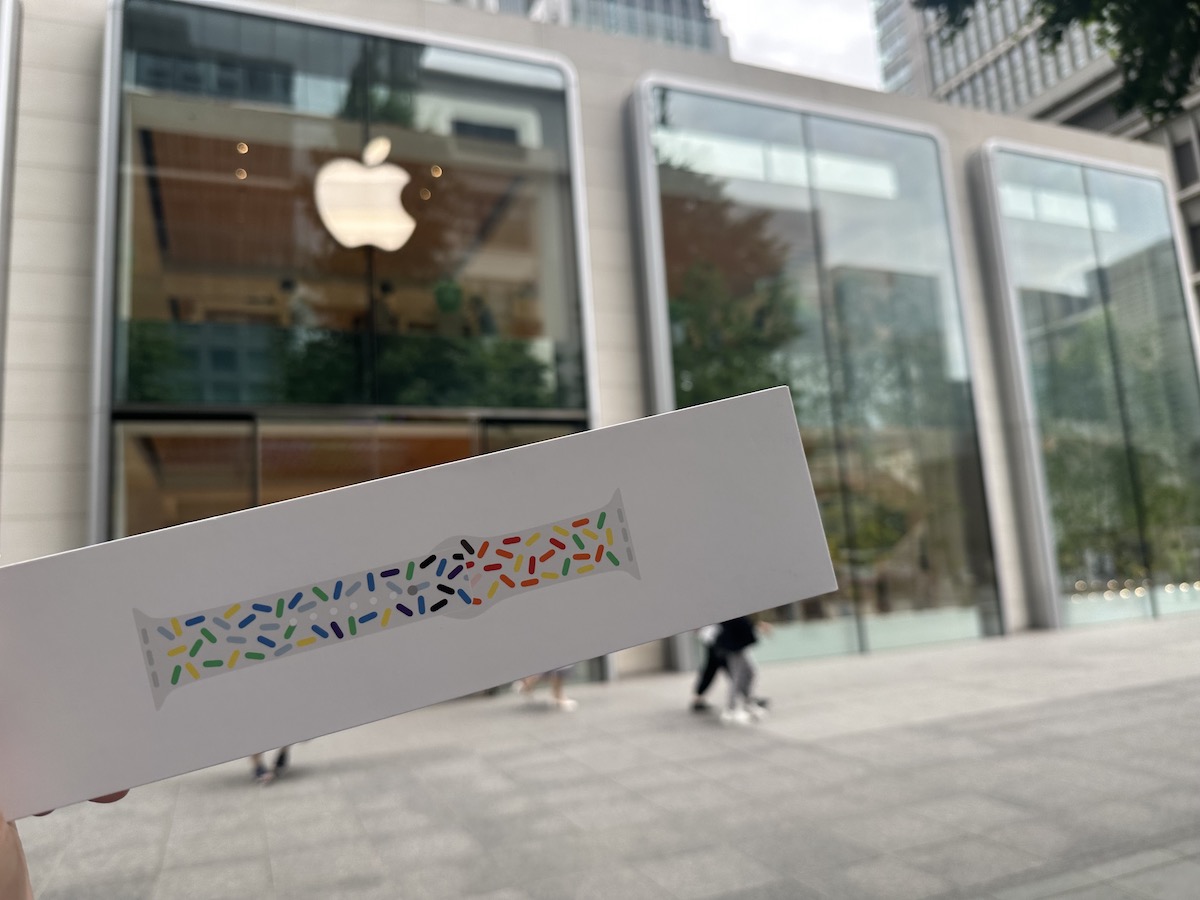 This is my ranking of all the Apple Watch bands you can currently buy:
Sport Band/Nike Sport Band
Milanese Loop
Woven Nylon
Silver Link Bracelet
Trail Loop
I have a problem, and it involves Apple Watch bands.
I now have third-party versions of most kinds of the Apple-branded (i.e. not Hermès) Apple Watch bands. It's not that the genuine Apple ones are bad, but for the few genuine bands I have compared to their third-party equivalents, there's just not enough of a quality difference to justify the difference in cost. Especially when we're talking about the liquid silicone rubber sport bands, or the nylon sport loops, no matter if they're called fluoroelastomer or whatever other fancy term Apple uses.
Apple's first-party watch bands are nice and all, and their sport bands have a better-feeling silicone/rubber texture than the third-party ones, but it quickly becomes cost-prohibitive to have any more than one or two colours, especially seeing you can only wear one at any given moment in time. Multiply that by the multitude of band styles, seasonal colour variations, and special editions, and third-party fakes quickly start to become the only way you can stay ahead of the watch band game.
Genuine vs third-party differences aside, there's now so many different types of Apple Watch bands that it's hard to know what bands you might like, short of buying them all and trying them, or going to your local Apple Store and trying them on in-store.
But by the same token, because there's so many, if you have certain preferences for materials, looks, or both, you can choose a watch band that suits your own personal tastes.
If I had to pick watch bands based on personal preference, it would be something like so:
Milanese Loop
The Apple Watch band I wear most of the time is the Milanese Loop. Because I have the stainless steel Apple Watch, the Milanese Loop matches the polished, shiny look of the stainless steel really nicely. It uses a magnet to hold the strap against the band, which is always cool, and it's both understated enough to not be too flashy on first glance, as well as being slightly fancy if you take a closer look. It's only real downsides are the fact that it isn't casual as something like the Sport Bands, and it's heavy — not as heavy as the Link Bracelet, but definitely heavier than sport bands or nylon watch bands.

Sport Band/Nike Sport Band
It's hard to go past the venerable Sport Band and the Nike Sport Band, mostly due to the fact that they're the best watch band for most people. They're available in a huge range of colours, and while they use the simplest pin-and-tuck fitting system that might not provide the fitting granularity or fine-adjustment capability of something like the Sport Loops and Nike Sport Loops, they're casual but smart, and light but durable. The best thing about the Sport Bands is that they're extremely hard to fault, which is probably why they're regarded as one of the best Apple Watch bands of all time.

Woven Nylon
The Woven Nylon watch bands, despite no longer being available from Apple new, are probably the most traditional Watch bands you could have bought. Short of a real leather watch band, the Woven Nylon were light and had a classic pin and buckle style arrangement that was like the pin and loop design of the Sport Bands, only less modern. But still, the Woven Nylons look great with basically any outfit, and while they aren't as formal or flashy as the Milanese or the Link Bracelet, they still represent good value both in terms of practicality and monetarily.

Link Bracelet
The Link Bracelet is the kind of watch band you'd expect to wear with actual high-end watches. With the exception of the higher-priced space black Link Bracelet (which is at least partially justified by the special DLC coating that makes it very, very scratch resistant), you would wear a Link Bracelet with your Apple Watch if you were attending some kind of formal event, for example, and still wanted a high-tech watch instead of a traditional Rolex or similar. By that same token, I probably wouldn't recommend it as a daily driver.

Trail Loop
I am generally against Velcro watch straps. They might seem like a simple, easy option that's suitable for everyone, but this belies the fact that they're more utilitarian than I'd like. There are two major downsides to the Sport Loops and Nike Sport Loops that Apple sells. Firstly, they feature the loops on both sides of the watch band, which puts loops in contact with your skin, not the watch band itself, and worse still, show the loops on the outside of the watch band which looks awful on your wrist. Secondly, the sound velcro makes when you're taking it off is always jarring, and you'll hear it every day when you take your watch off to charge. That being said, I begrudgingly acknowledge their overall place in the hierarchy of Apple Watch bands thanks to the sheer number of Sport Loops and Nike Sport Loops. So if you absolutely must wear a Velcro band, the Trail Loop is the best of the worst purely for the reason it has the loops only on one side of the Watch band. While the colour selection isn't great, it is one of Apple's newest Watch bands, so that's kind of expected.