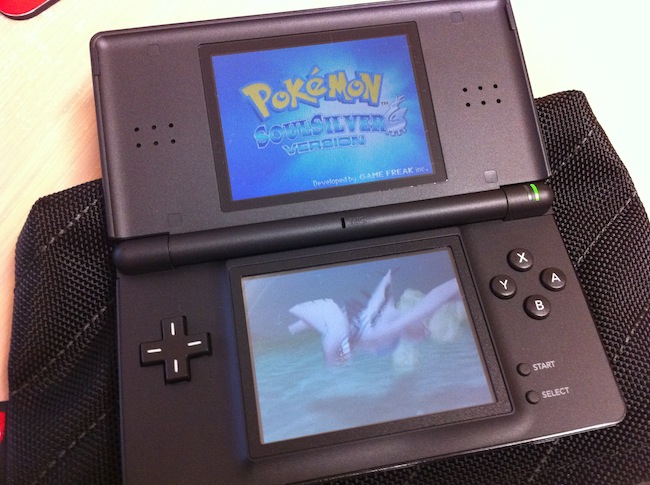 More than ten years have passed since the original Pokémon games (generation I)  came out, and I can safely say with some confidence that we have now entered the period of the Pokémon renaissance, a period where Pokémon culture is seen as popular and accepted, rather than just something that those nerdy kids at school play.
I guess you could say that there have been multiple renaissance periods, one surrounding every new game release, but my own Pokémon renaissance starts around the release of Pokémon Black and White.
The way I see it, everyone between the ages of say, 10 and 25 knows about Pokemon. Perhaps they're a little less enthusiastic about it these days (if enthusiastic is indeed the right word), and perhaps they don't show the anime on TV anymore, but the point is, everyone knows about Pokémon.
You could definitely say my own Pokémon renaissance was spurred on by my desire to play Pokémon, restrained only for my disapproval of the direction Pokémon had taken since generation I and II. I understand Nintendo can't simply let the Pokémon franchise stagnate, but alienating existing Pokémon fans by adding (in my mind) unnecessary game mechanics and modifications only serves to curb enthusiasm, not increase it.
Which is exactly why I chose to play Pokémon once again — wait, what? I guess in the end my desire to relive old-school memories won out, or something. I saddled up with a (comparatively old-school) DS Lite (for GBA compatibility, more on this in a sec) and purchased a copy of SoulSilver and White, along with the strategy guide for White.
Forget the fact that there are now umpteen hundred Pokémon to catch, or that you can now grow berries, and that Kurt can now make up to 99 Pokéballs out of apricorns each day, forget all the game mechanics that Nintendo have added that either make the game more complex or untrue to the core Pokémon experience — for me, my personal Pokémon renaissance is all about reliving those old school days, regardless of whatever changes they've made since.
See, I don't think you quite understand how much I enjoyed spending untold hours training and battling Pokémon. It's pretty addictive once you get into it — combine that with a desire to finish the game and then catching 'em all, and you've got a pretty good recipe for success in the game market.
What's the plan from here on out? Well, it's pretty simple: play as much Pokémon as I need to. Starting with SoulSilver, as it's a generation IV remake of the generation II Silver seems like a good a place as any to start, since Pokémon Gold was the very first Pokémon game I ever played. Once that is all done and dusted I think I'll go back to generation III with LeafGreen, a remake of the generation I Green that started it all. From there, Emerald, also from generation III, brings the best out of generation III games, and then Platinum, also the best of the generation IV games. Finally, Pokémon White. Or maybe I'll play Pokémon White while playing all of those. I'm not quite sure yet.
And so, with my DS Lite in hand and quite a lot of Pokémon ahead of me (I've sunk rougly 35 hours into SoulSilver already, and am probably about 25% though), I begin a journey of my very own — call it what you want, but it's my very own Pokémon renaissance.