Danger, Will Robinson, Danger! Warning: extremely long post ahead!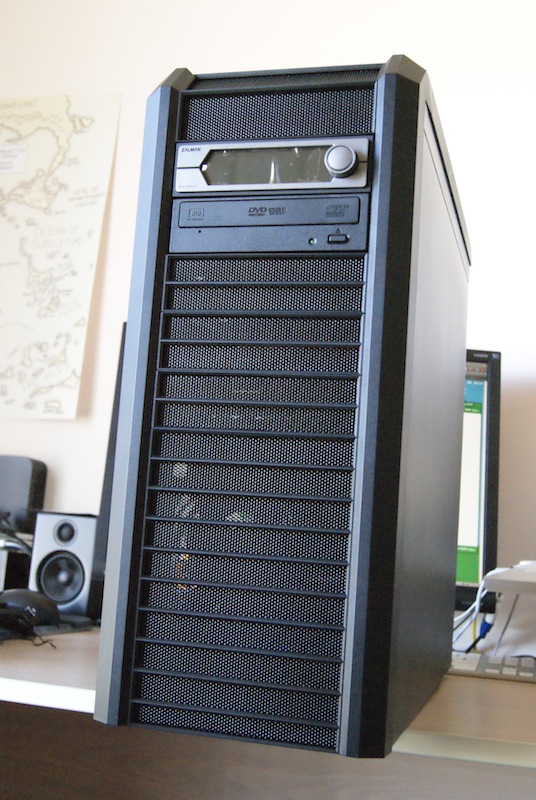 Yes, Severus. As in, Severus Snape. As in, Harry Potter is so cool and I'm such a geek that I've named all my computers after characters, and even spells from the Harry Potter universe.
The practice to name computers after a specific theme isn't new (but why people name hard drives is a little beyond me), but some take it one step further by choosing a name not only from a specific theme, but a name from that theme that has meaning when applied to their computer.
Take my former computer Protego, for example. In Harry Potter Protego is a spell that produces some magical barrier that protects the caster from harm (to a limit). My computer Protego was somewhat like that – sure, it wasn't some sort of magical barrier, but being an IBM xSeries sever meant it had a very decent, durable case – which earnt it the name Protego. I didn't say the names had to be an exact match! :p
All of my past computers have had names that relate to the computers themselves, whether it be a physical characterestic or otherwise, no matter how vague the connection, they had names that related to the computer. That ended with Severus, however – try as I might, I can't seem connect anything that I can associate with Severus Snape to my new computer. It's just too hard!
Introduction now out of the way, it's now time to get some background info in before we dive into the nitty-gritty. Over TWO THOUSAND words about your new computer, you say? Easy, I say – don't worry, there will be an abundance of pics later on for those of you with an aversion to lots of words.