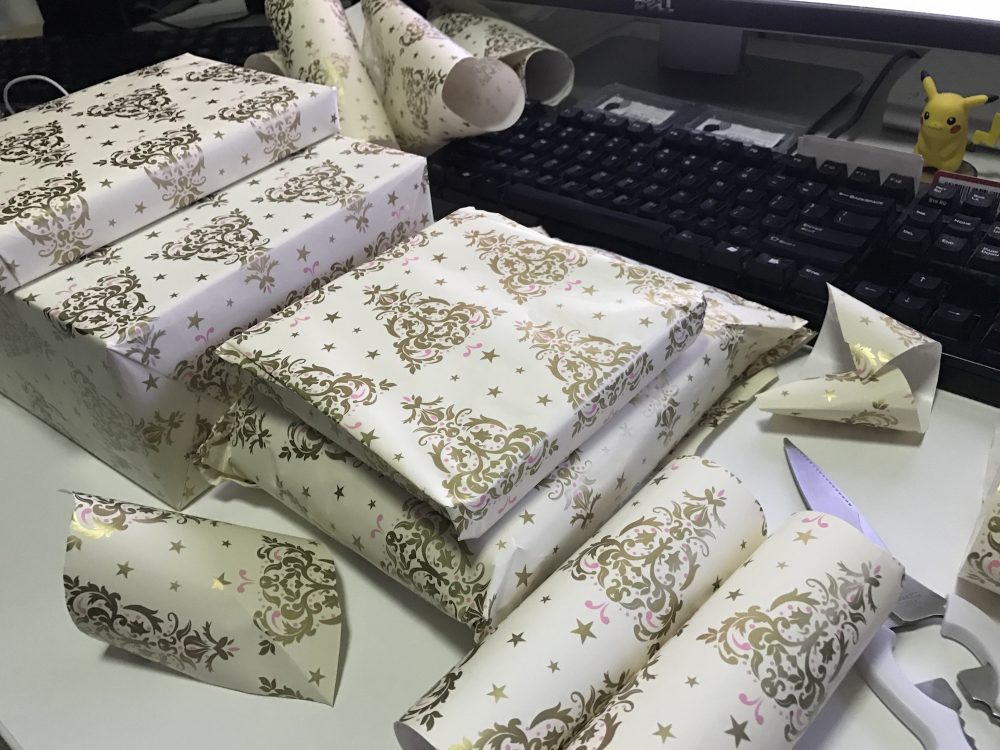 I enjoy wrapping presents. There's something about the methodical nature that appeals to me. There's a lot that goes into it, and it's not just about choosing an appropriately festive wrapping paper. It's about making sure the wrapping paper has as few creases as possible, that any application of sticky tape fits into the overall wrapping aesthetic, and that all your creases and folds are deliberate to produce a well-wrapped gift.
There's something special about a well-wrapped gift, because it means someone has put as much thought into the presentation as much as they have the contents. Even if it's just going to be torn apart and ripped to shreds by the recipient, a well-wrapped gift can say a lot about you as a person.
Imagine my disappointment when a shopping centre gift-wrapping volunteer did a truly average job of wrapping a rectangular prism, arguably the easiest package of all to wrap. The wrapping paper was nice enough and all, but the wrapping itself was sloppy; not carefully wrapped, but a perfect rectangular prism turned into an almost shapeless form, with no edges visible, air gaps, and bunched up wrapping paper all over the place. I would've thought that they'd have some practice at wrapping given the number of shoppers, but maybe that wasn't the case. At least my donation went to charity.
Choosing gifts is fun, too. The IT department at work did a "stealing santa" this year, which is kind of like secret santa, except you're buying a gift for every participant instead of an individual. The $15-20 limit on presented a challenge in terms of what to get, because I wanted to get something that was serious and a joke. The perfect gift!
But then I decided that full cheese was the go, so the hunt began. Sadly, an IT-related "for dummies" book was outside of the budget, as was the book of Kim Kardashian selfies. I ruled out a neon-coloured rock-painting kit (including rocks), a bright green WTF pillow, and even the book of Kim Kardashian quotes was ruled out due to being under budget. I eventually settled on a harmonica, which turned out to be a surprise hit (maybe one of the older guys wanted it for their kids or something, I don't know). I've always wanted one, and going off the advice of the organiser who said that you could absolutely get something that you wanted, I eventually settled on it as my secret santa gift. I ended up with a box of Roses, which was good enough for me.