Me, yesterday:
Amazon not shipping things to Australia is the bane of my existence. Or cool stuff not being available in Australia, one of the two.
Every time I get a link to yet another cool thing from Amazon they won't ship to Australia, I put it in a special collection of bookmarks and forget about it for a little while. And every now and again (i.e. a few times a year), I pick and choose a few things that I actually want and do a shipment via OPAS, my package forwarder of choice. Sign up using my referral link, and you'll get free registration (usually $25) and I'll get a credit every time you ship something with them.
Shameless self-promotion aside, this last shipment of stuff from Amazon was pretty impressive.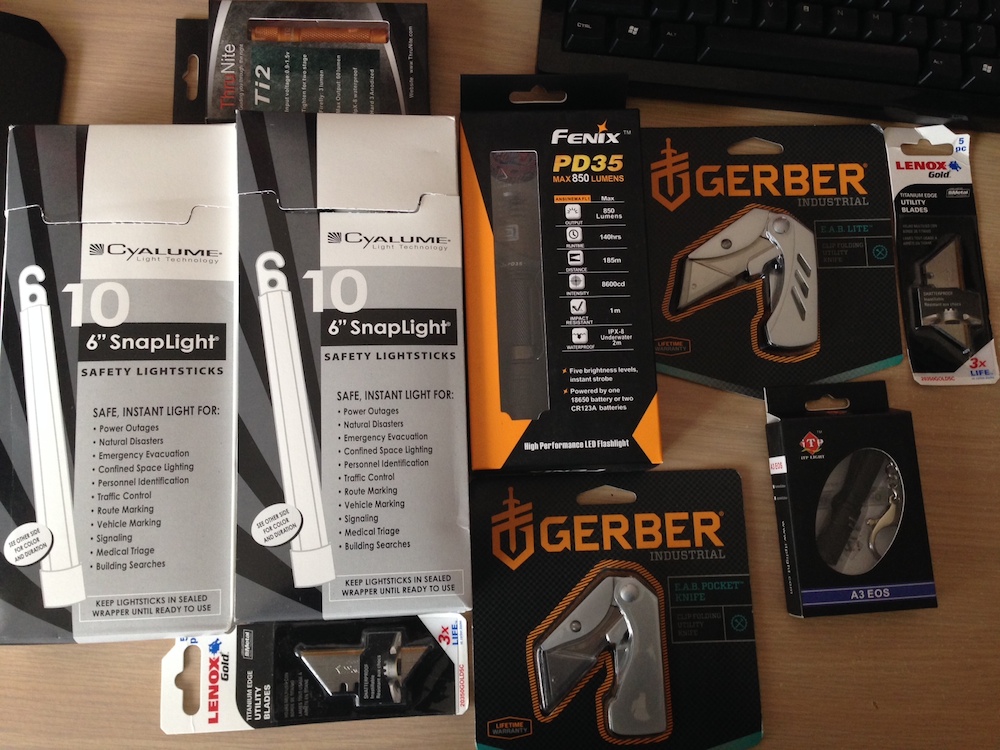 In no particular order:
Not pictured:
And finally, the pièce de résistance:
One Acer C720 Chromebook (specs via Anandtech). Ever since this was announced earlier in October I've wanted one. Didn't really want to wait for it to become available locally (who knows how long that will take), so I imported one from Amazon. It's honestly pretty great for a $250 laptop — I'll have a full review up in the next month or so.
All in all, all of the above was around $160 to ship to my door — expensive, yes, but it arrived in around 6 business days. The bad news is, I'm already planning my next Amazon shipment (something I should have bought along with the C720 but failed to think about ahead of time). One item might not be so bad, shipping wise.
Other random stuff I've purchased over the past few months: