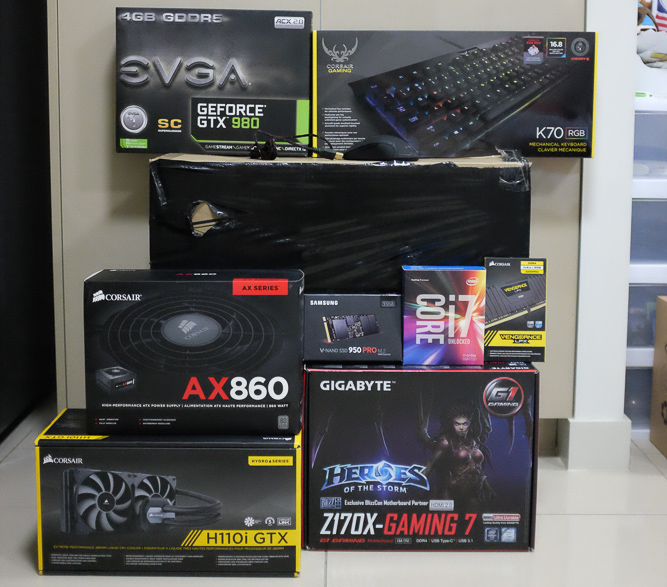 I was actually in San Francisco when Intel was hosting their annual developer forum last year. At that stage, I hadn't really thought about putting together an almost entirely new PC, but you could say it planted the seed. After all, my current PC was over five years old, and despite a steady string of graphics cards upgrades, it was probably about time for something new and shiny, seeing as my computer didn't even have USB 3 yet.
When I got back to Australia, I spent a few good months thinking about whether I wanted to get a new PC or not. There was nothing particularly wrong about my current rig, besides being a little long in the tooth. Depending on the games I was playing, the CPU could be a little bit of a bottleneck, but the GTX 980 meant things still hummed along just fine on screen.
By the time December came around, I had all but made up my mind. I was going to build a new Skylake-based PC, recycling only the graphics card, hard drives, and a fan controller from my current computer. Now all I had to do was decide on some parts, but here's how it all breaks down.