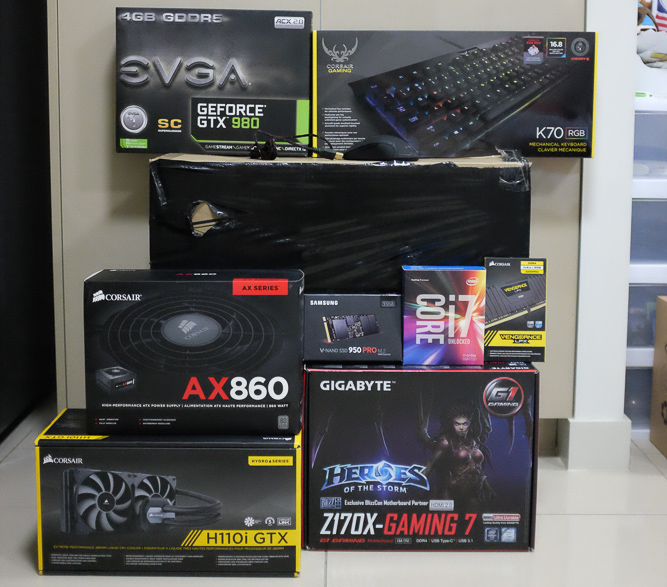 I was actually in San Francisco when Intel was hosting their annual developer forum last year. At that stage, I hadn't really thought about putting together an almost entirely new PC, but you could say it planted the seed. After all, my current PC was over five years old, and despite a steady string of graphics cards upgrades, it was probably about time for something new and shiny, seeing as my computer didn't even have USB 3 yet.
When I got back to Australia, I spent a few good months thinking about whether I wanted to get a new PC or not. There was nothing particularly wrong about my current rig, besides being a little long in the tooth. Depending on the games I was playing, the CPU could be a little bit of a bottleneck, but the GTX 980 meant things still hummed along just fine on screen.
By the time December came around, I had all but made up my mind. I was going to build a new Skylake-based PC, recycling only the graphics card, hard drives, and a fan controller from my current computer. Now all I had to do was decide on some parts, but here's how it all breaks down.
Firebolt PC Parts
PCPartPicker part list / Price breakdown by merchant
From the other Skylake PC builds I've seen, it's all pretty standard. The CPU is Intel's current top-of-the-line in terms of Skylake CPU SKUs, although we'll probably see newer higher-end models as the architecture ages.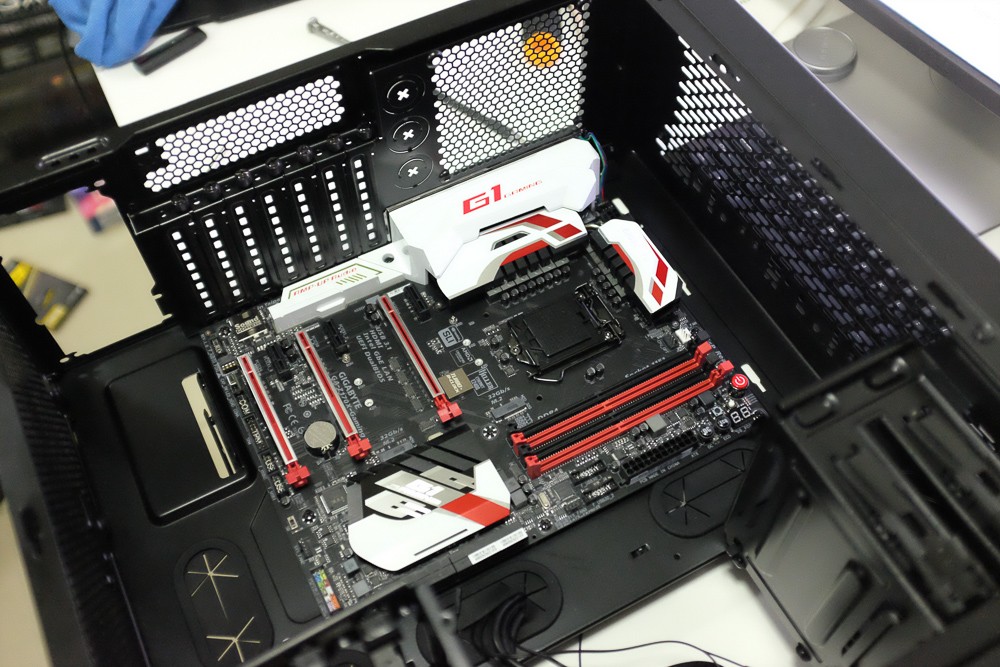 The motherboard was an interesting one. I was initially set on an EVGA model after being very happy with my EVGA X58 SLI, but curiously, all but the highest EVGA Z170 motherboards don't appear to support USB 3.1 — and even though USB 3.1 isn't a standard on Skylake, pretty much every other motherboard manufacturer has chosen to go with either ASMedia's USB 3.1 controller, or in the case of the Gigabyte Z170X-Gaming series, Intel's own Alpine Ridge controller, the latter of which has the distinct advantages of being both first-party (meaning fewer compatibility issues) and supporting Thunderbolt 3 (for future-proofing, even if I'm not going to use it). While I appreciate the Killer LAN port, I'll be sticking with Intel's — again, to avoid any possible compatibility issues.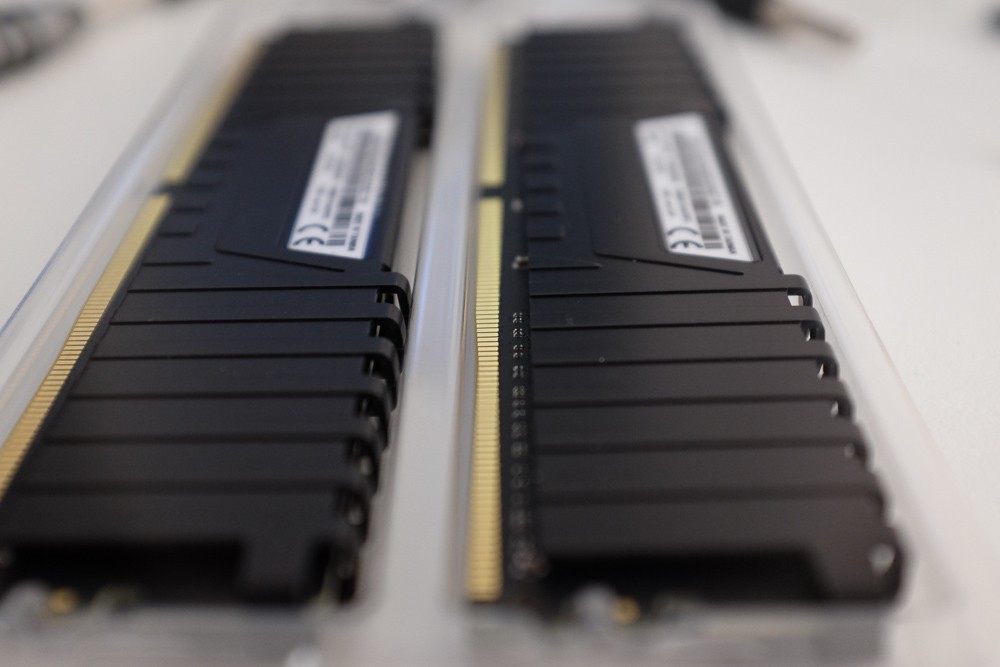 I didn't think any more than 16GB of RAM was necessary for what was going to be a purely gaming-focused rig, and even that changes in the future I still have two slots to fill up. Also interesting to note the slight bump on the contacts-end of DDR4 RAM modules, as shown in the picture above. Not sure what that's about.
I think it's pretty safe to say the 950 Pro is among the fastest consumer SSD out there at the moment, but honestly, if you're already coming from a traditional 2.5-inch SSD, you'd be hard-pressed to notice the difference between that and the NVMe, PCI-express, 950 Pro. In hindsight, I probably could have gone with the 256GB version, installed my OS and apps, and still had room for a Dota 2 installation.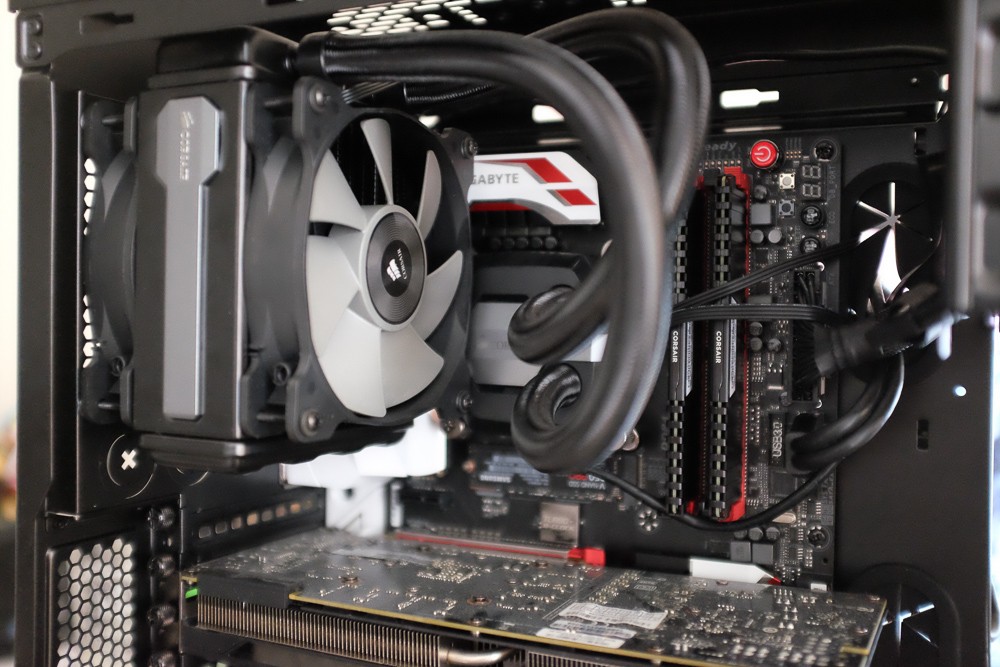 This being my first foray into closed-loop, all-in-one watercooling solutions, the one thing I didn't realise was how awkward they are to install. Putting screws through the case, through the fan, and into the radiator required a kind of dexterity I didn't have, so I resorted to using gravity to hold things in place while I screwed it all in1.
The case is also pretty interesting, if only because it has some strange design decisions compared to my previous Lancool K62. For example, while having two 2.5-inch drives mounted behind the motherboard is a great idea, who thought having expansion slots with screws was a good idea in 2015? And why don't all the fan-mounting holes have any kind of vibration-dampening mechanism, but only the ones on the top? Points for the easily-removable fan filters, though, but yeah, some strange design decisions.
I picked up the mouse during a recent excursion to a new shopping centre — I was originally intending on using it at work, but I decided that a new PC meant a new keyboard and mouse, too. Same deal with the keyboard: I've always wanted a keyboard that lights up in pretty colours, and the Corsair K70 RGB also looks like it'll be easy to clean. Cherry Red keys are going to take some getting used to over my current browns in my Das Keyboard, but I feel as though they're the right choice for gaming.
Having all but skipped Windows 8, I was excited for a new version of Windows, but truth be told, there's no specific feature that I'm excited about. Instead, it's the little things like display scaling that sort-of, kind-of, works (at least better than Windows 7, anyway) — a necessity when using a 4K display — and seeing a transfer speed graph in Windows explorer when doing file copies. Nothing has broken particularly badly, so I'm marking this one as a positive.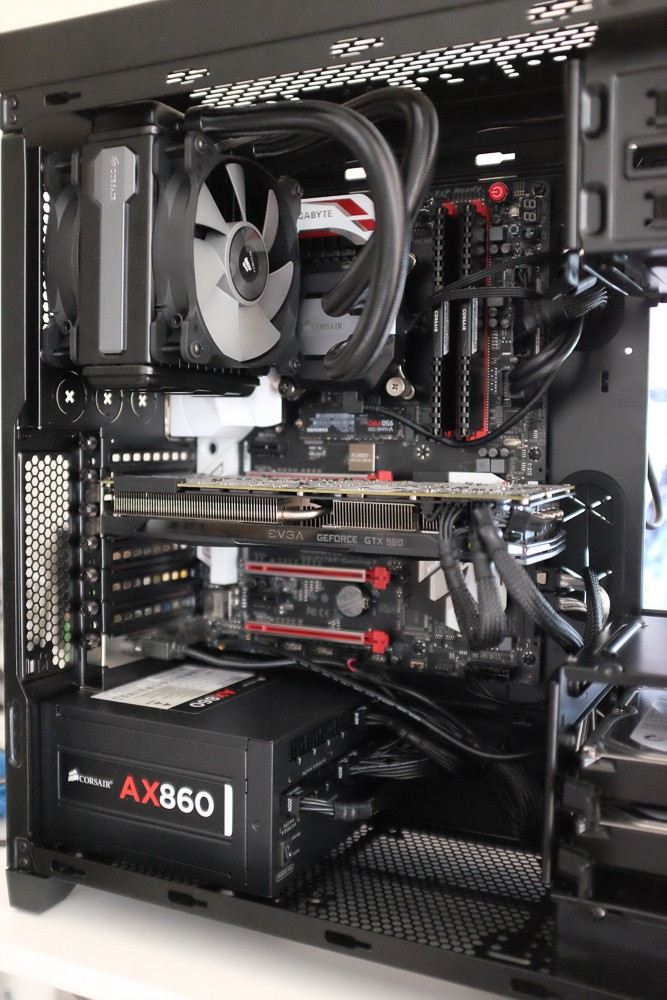 I ended up purchasing most of the kit from PC Case Gear. I probably could have walked to the local Umart and picked all of it up there, but PC Case Gear have been good to me in the past, and they had everything in stock. Notable exceptions: the keyboard, CPU cooler, and power supply were all bought from my local Umart, saving me on postage and in the case of the keyboard, a good $40+ over buying from PC Case Gear. The motherboard was purchased from Newegg, and even though they're supposedly shipping stuff from local warehouses, my motherboard definitely came from the US. Here's hoping nothing goes wrong with it, because that might make RMA trickier than usual.
Overall, I'm pretty happy with the new PC. It was a little complicated to put together, but it all worked out in the end, and I only had to re-install Windows twice to get it how I wanted it. Oh, and the name: continuing the theme of characters, spells, and things from the Harry Potter universe, the meaning behind Firebolt is twofold: the bolt because it has Thunderbolt 3, and the Firebolt because, well, it's kinda fast.
Now, where'd I put my shopping cart for my NAS?
---
Amusing water-cooling footnote: I originally purchased the H80i GT water cooling kit. After seeing my case in person, though, I decided I wanted a 280mm radiator instead of the 120mm one in the H80i GT. I picked up the H110i GTX, only to find I couldn't mount the 280mm radiator in the configuration I wanted in the Obsidian 450D case (in the top, with the fans in a pull configuration) due to a 5.25-inch bay stabilisation bar. Good times, good times. ↩