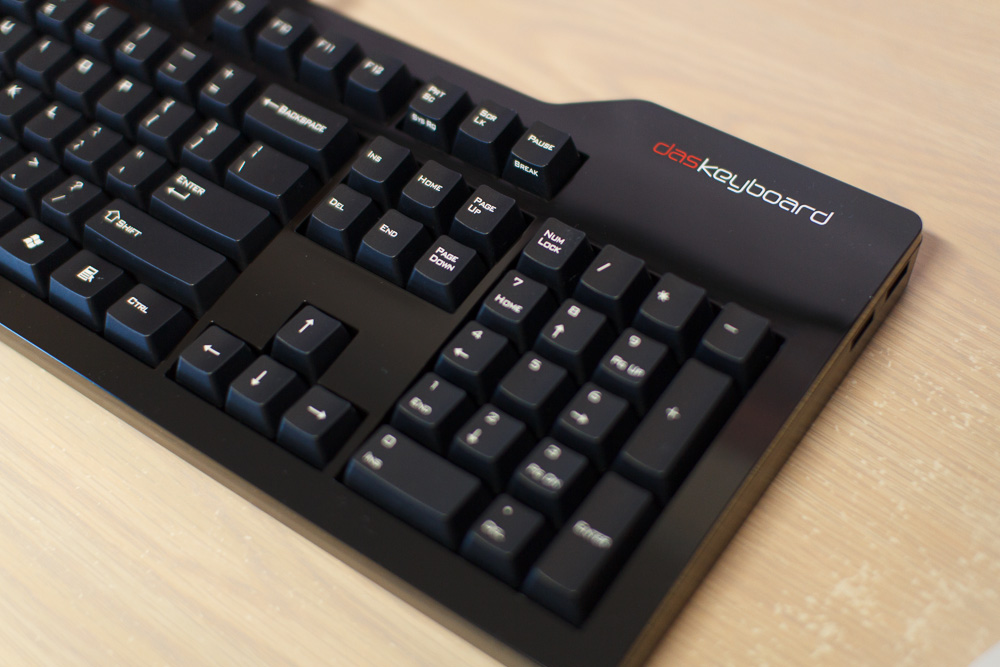 If there's something interesting about humanity, it's that people want better products. Products that not only satisfy some kind of need, but do it in a way that's better than anything else on the market. From swanky coffee machines and Herman Miller chairs, all the way through to Apple products and whatever else you care to name, these kinds of products command premium price tags and claim to offer better experiences. And now, even the humble keyboards has joined this cohort.
This desire for premium products that offer better experiences than their lesser-priced counterparts begs the question: wouldn't you want a better typing experience, if you could have it? If you're going to spend long hours typing things into a computer, wouldn't you want a better input mechanism for that input?
The thing is, you can. Ladies and gentlemen, let me introduce you to the loudest, most obnoxious keyboard you'll ever use: the mechanical keyboard.
A little while ago I picked up the Das Keyboard Model S Professional Silent, a mechanical keyboard with Cherry MX Brown switches (more on this later). It's a mechanical keyboard designed for PCs, even though my primary usage is with a Mac (again, more on this later), and it offers a fantastic typing experience. As well as having the distinction of the most expensive keyboard I've ever owned, it also carries a far more prestigious title:
It's the best keyboard I 've ever owned.
Aesthetics
The first thing you have to understand about the Das Keyboard series of mechanical keyboards is that they are big black monoliths. They can easily take over your desk if you give them the chance, and these days even my 27″ Dell UltraSharp looks smaller by comparison. From what I can tell, most of the Das keyboards sport more or less the same design: they're big, black, and, for the most part, have glossy surfaces with matte black keys. The Professional series of their keyboards feature the labelled, laser-etched keys, while the Ultimate series simply have blank keys.
As for physical dimensions, the Das isn't overly huge. Generously sized, perhaps, but not overly huge. They're a few centimetres longer than the Apple aluminium keyboard with numeric numpad, my previous keyboard, but nothing too extreme. You probably won't notice the extra length unless you have a tiny desk, or have some kind of aversion to innuendo in seemingly innocuous keyboard reviews.
Overall, the build quality of the Das is good. It feels incredibly solid, and seeing as it weights in at 1.36 kilos, this is the kind of keyboard that would make a nice impression on someone's head, if it were to be used in that fashion. I probably wouldn't recommend it, though — for one, you would definitely be kissing your warranty goodbye. Alternatively, if you're one to fall asleep at your keyboard, I'm sure the keys will make a lovely impression on your forehead.